Overview
Your insureds are always your best source of increased business, because as their lives change, their insurance needs change as well.
This colorful "Umbrella" brochure highlights the benefits of extra liability insurance.
100 lb. Gloss Coated paper stock
Half-fold 4-panel brochure
Imprint method: Ink
Imprint color options: one, two or full color
Actual Size: 8"W x 9"H flat
---
Direct Mail Service
Sending out mailings can take way too much time and effort. Let us do the work for you!
From printing, addressing, labeling and postage, we have you covered. Just send us your list, and we'll make sure that your marketing materials are delivered effectively – it's that easy! 
For further details, give our customer service team a call at 800-447-6788.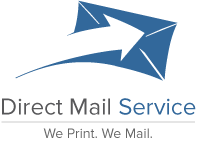 ---
Customer Reviews
Have you purchased this product? Be the first to rate it. Your feedback will help other users like you make informed decisions and will help us to improve our product offerings!
---